Mobile maintenance 4.0:
Networking, Smart Objects, Production, Maintenance
Industry 4.0 enables predictive maintenance. To be able to foresee disruptions and failures, the machine must be networked so sensor data from key components can be continuously retrieved and evaluated. The aim of predictive maintenance is the reduction of downtimes and service intervals and the optimal use of the replaceable parts.
Delimitation, Industry 4.0 in production and maintenance: Whilst the production level reads sensors that monitor the product, production progress and quality, the maintenance level reads control data and the sensors/smart objects that monitor the machine status. This is mainly vibration, heat or pressure sensors on rollers, motors, spindles or liquids. The sensor data is read into evaluation systems and assessed there in accordance with limits and trends. Only abnormal results are passed on to the maintenance control station where strategies for each critical deviation are stored.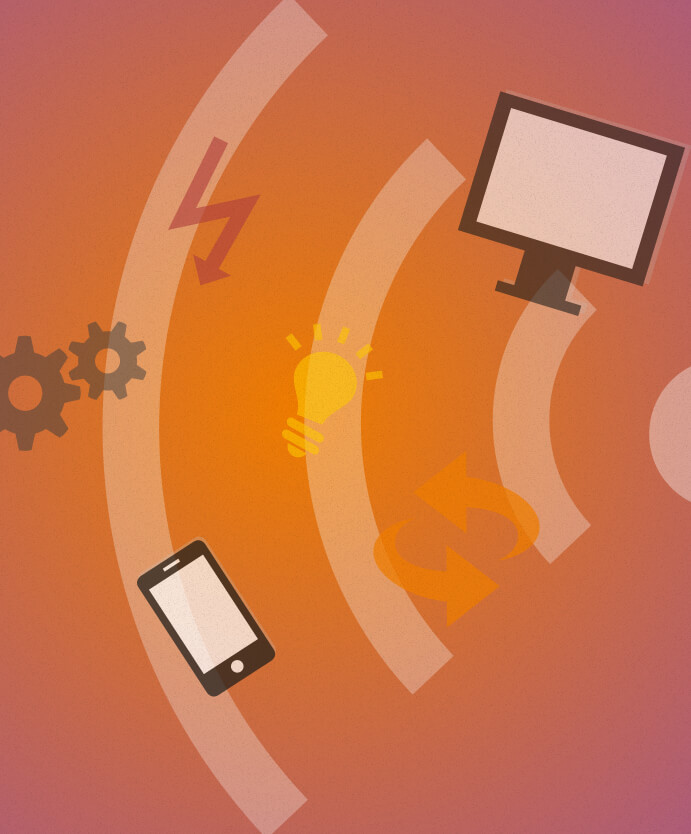 A modern maintenance management system incorporates the maintenance level and links the control station with people and other systems such as warehouse management and suppliers. As an example in practice, a dispatcher at the control station passes on spare parts requirements to the warehouse. The maintainer receives his daily strategies on his mobile device, the repair engineer is sent directly to the right spot in the plant. The machine manufacturer is automatically informed of the disruption that has to be repaired and the service partner automatically receives service orders for which he is contractually responsible.
Paradigma offers this system with the ASSIST | MODULES in various expansion levels.
MACHINE | ASSIST: Asset LifeCycle Management control station software for the management of sensor strategies and classic, cyclical maintenance intervals in accordance with quantity, machine running time, real time, flow rates with interfaces to the plant and control.
MRO | ASSIST: Maintenance starting scenario: At the time of delivery of the system, simultaneous transfer of all maintenance strategies, strategies for error and sensor notifications to input into a maintenance management system. This Maintenance Digital Twin is the maintenance and strategies starting scenario.
Adjustment of the strategies starting scenario by the operator to optimize the intervals, depending on the capacity, load and periphery of the plant.
MACHINE | ASSIST:
PULL: Download all the strategies from the control station for the daily program on smartphone or tablet, feedback on all operations to the control station.
PUSH: Transfer of disruptions on mobile device for quick troubleshooting.
History of all operations