Industry 4.0 – Asset LifeCycle Management​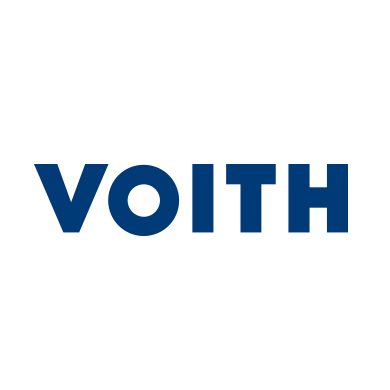 Voith Paper is the biggest manufacturer of paper machines in the world. Voith plants have a total length of 500 m and more. 10,000 maintenance points are not uncommon.
To increase machine uptime, the plants are provided with an ALM* system that contains a mix of predictive maintenance and regular maintenance intervals.
*Asset LifeCycle Management​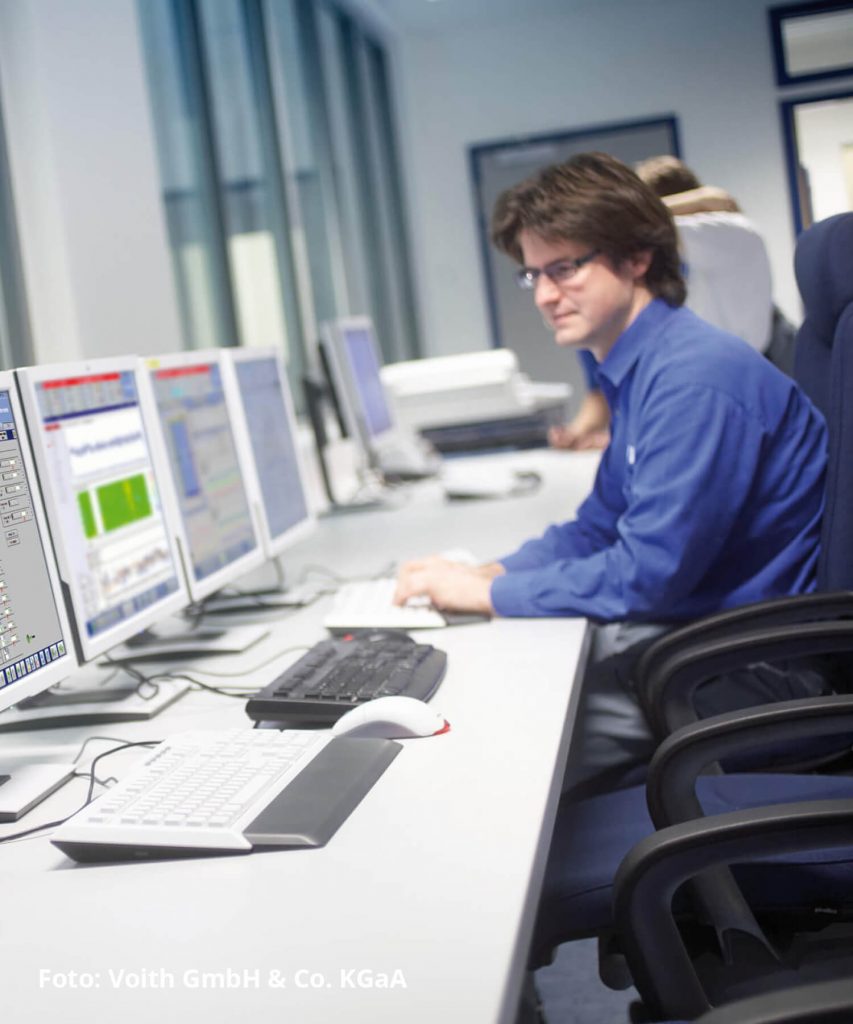 Maintenance plans, replacement parts requirement lists and maintenance parts lists are created by Voith Paper for each plant based on the SAP parts list – extensively automated by MRO | ASSIST.
The maintenance parts lists are transferred to the ALM OnCare Asset system and connected to the Condition Monitoring Systems. OnCare Asset is a further development of MACHINE | ASSIST for Voith Paper and Voith Hydro.
Dispatchers and gatekeepers work on the ALM control station of OnCare Asset to create maintenance and repair notifications for the service technicians. They receive their orders on their smartphone via MOBILE | ASSIST. For complex service orders such as roll changes, Gantt charts support the dispatchers when planning and directing several service technicians. A dashboard keeps maintenance control informed via KPIs and order status.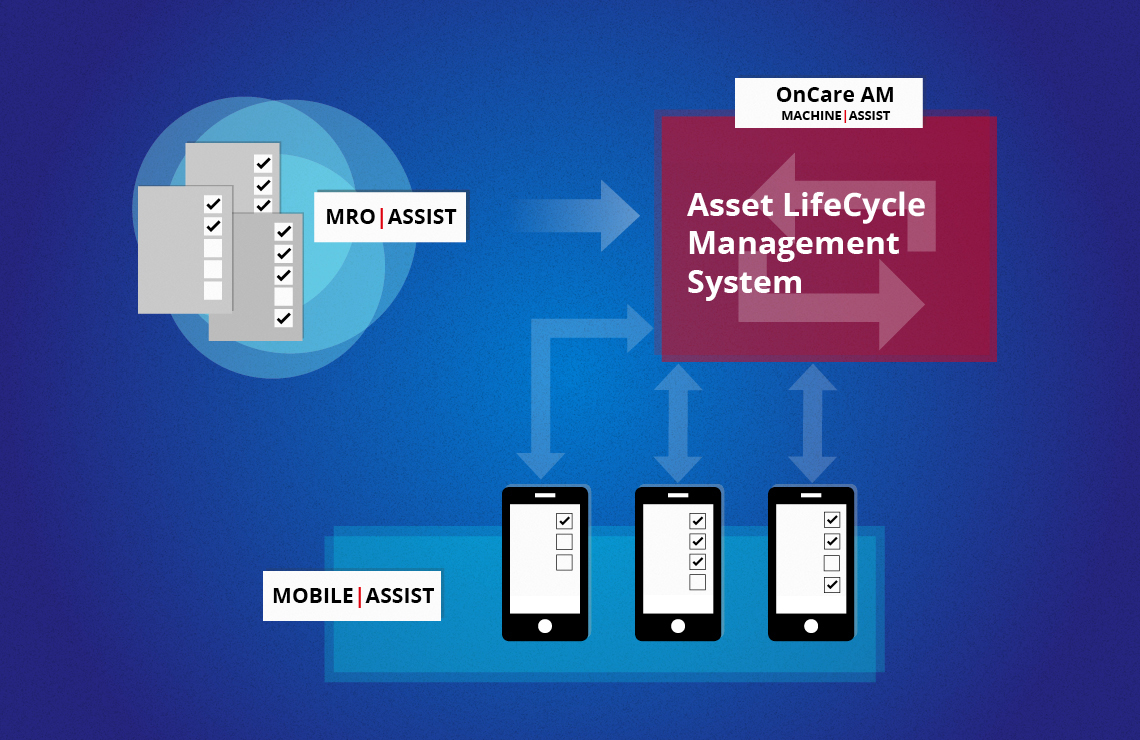 Industry 4.0 in maintenance – predictive maintenance, networking between manufacturers and operators
Consistent system – from the ERP parts list to maintenance management system
Web-based with mobile maintenance providing access to operators, manufacturers, suppliers
Customizable based on the ASSIST Framework
Import interfaces to SAP, JD-Edwards Enterprise One
Interface to storage and replacement part systems
Export of maintenance plans in XML format for other maintenance systems such as Maximo and SAP EAM
PUSH system: Maintenance notifications, repair notifications, notifications from Condition Monitoring Systems
PULL System: graphic searches in the maintenance parts lists for film, assembly drawings, wiring diagrams, service descriptions
Identification of maintenance assembly groups for the service technicians using QR Codes or RFID