Efficiency Boost for your Service
Your customer is facing a problem: His machine is down and has to be back in function asap. Your fully equipped service technician moves out – however finds out, that it was just a loose cable, that caused the problem. Several hours of downtime, travel time and expenses – and instead it could have been so easy.  

With MOBILE VIEW | ASSIST your technician would have solved the problem remote within less than five minutes. 
MOBILE VIEW | ASSIST is almost as good as being on site in person. MOBILE VIEW | ASSIST uses existing hardware. Your technician actually sees the on-site scenario. Thanks to Augmented Reality, he can issue instructions based on the camera picture.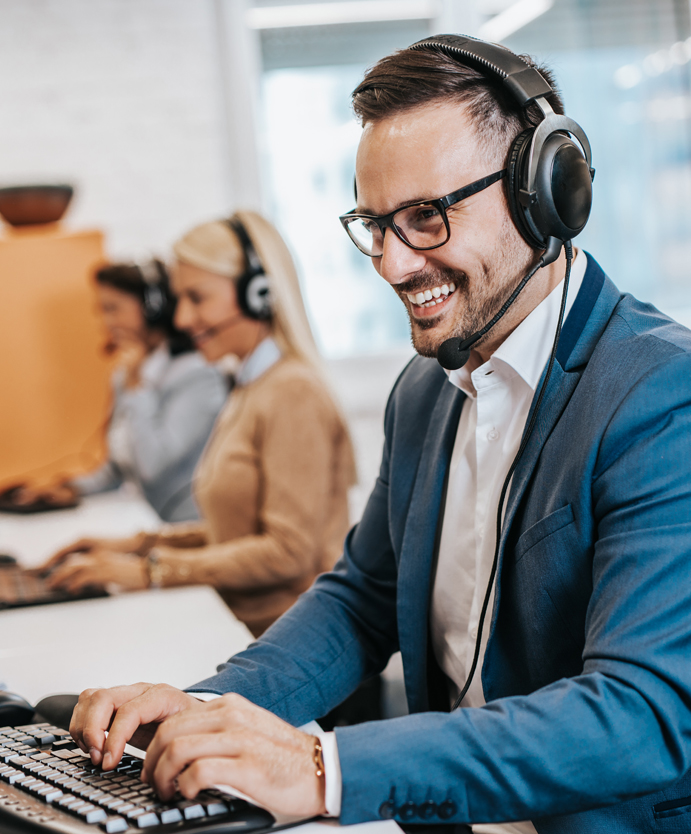 To our example this would mean:
Customer calls.

 

Your service technician answers: "Can you give me a look?"

 

Via SMS he sends the customer a link to his smartphone.

 

Customer clicks the link and your service technician looks through the camera of the customer.

 

The technician tells, what he wants to see, points on certain parts of the camera picture and can give instructions.

 

"Looks like this cable is loose. But be careful, first cut electric power supply. Now tighten the connection again."
"Now it's running again? Fine."

 
You know for yourself, how many service visits might have been avoided, if a specialist would have been on-site.  With MOBILE VIEW | ASSIST your technician is directly with the customer. 
MOBILE VIEW | ASSIST

 – no software installation needed, no cost for hard- or software.

 

Low setup cost, then monthly fee. Ask for your offer now!

MOBILE VIEW | ASSIST

 can be integrated into your individual service app. Thus, also remote service assignments are documented. 

 
These days we learn that many services can be done remote, that took many hours of travelling before. With meetings, this saves time and effort. In respect to service this improves uptimes of machinery and equipment plus a save of time and effort. Profit from the current situation: Expand your remote service!
Paradigma has many years of experience in optimizing service processes. 
We look forward to provide you advice on the optimal use of remote technologies. 
Free demo – of course remote!
See for yourself, how fast and simple MOBILE VIEW | ASSIST works. Arrange your individual demo – you will be surprised!